What is a Non-Religious Funeral?
A non-religious funeral is a funeral service that does not incorporate religious beliefs and rituals into the service. This type of funeral may be chosen for a loved one who was not religious or who did not have a formal religion they followed.
Since there are not specific guidelines for how to plan a non-religious funeral, friends and family have the freedom to decide what they want to include in the service and consider any wishes the deceased had.
How is it Different from a Funeral or Celebration of Life with Religious Beliefs?
Traditional funerals for a religious person often contain elements such as prayer, church hymns or secular music, religious wording, and religious funeral readings from the Bible or other books of faith depending on the person's religion.
A non-religious memorial, however, does not include these types of traditions and will instead include a funeral program with neutral wording and secular songs, readings, and speeches.
Choosing the Perfect Reading for a Non-Religious Funeral, Celebration of Life and Memorial
Sometimes finding the words to say goodbye to someone we have lost is difficult. It can be helpful to look on the internet or through books for ideas for funeral readings.
When planning a funeral for someone who was not religious you may want to choose a popular funeral poem or excerpt from a classic novel. Non-religious funeral readings or poetry can help us honor the passing of loved ones or provide comfort. Below are some popular readings and poems for a non-religious funeral.
Readings from Books
Books are a great option for a non-religious funeral reading. Choosing to read an excerpt from a favorite book of a loved one who has passed can be comforting to the grieving family. Below are two popular non-religious funeral readings for example.
"No Matter What" by Debi Gliori
No Matter What is a children's book about love and loss. It teaches young children about a parent's love and is a great reading choice for a funeral of a parent who had young children. In the story, the characters talk about all the stars shining bright and how some of the stars died long ago but still continue to shine. They then compare the stars to love saying that love never dies.
"The Road Goes Ever On" by J.R.R. Tolkien
For a loved one who was a fan of Lord of the Rings, this reading might be a good selection. In the passage, Bilbo talks about his journey being complete and blesses others to begin a new journey.
Sad Poem for a Funeral
"Funeral Blues" by W.H. Auden
In the poem Funeral Blues, W.H. Auden writes about the heartache and pain that comes with loss.
"Stop all the clocks, cut off the telephone,
Prevent the dog from barking with a juicy bone,
Silence the pianos and with muffled drum
Bring out the coffin, let the mourners come.
Let aeroplanes circle moaning overhead
Scribbling on the sky the message 'He is Dead'.
Put crepe bows round the white necks of the public doves,
Let the traffic policemen wear black cotton gloves.
He was my North, my South, my East and West,
My working week and my Sunday rest,
My noon, my midnight, my talk, my song;
I thought that love would last forever: I was wrong." (Auden, 1936)
Positive Poems for a Celebration of Life
"Death (If I Should Go)" by Joyce Grenfell
In this poem, Grenfell asks loved ones to continue on with their lives. She says that if she dies before everyone else, to break not a flower and to not speak in a Sunday voice. She requests that her loved ones continue to be their usual selves that she knows.
This is a great poem option for a celebration of life or for a loved one who wanted their family and friends to not be extremely mournful over the death but rather to remain somewhat positive. The author also acknowledges that death and the separation that comes with it is painful and to cry if one needs to cry.
"Do Not Stand at My Grave and Weep" by Mary Elizabeth Frye
"Do not stand at my grave and weep.
I am not there. I do not sleep.
I am a thousand winds that blow.
I am the diamond glints on snow.
I am the sunlight on ripened grain.
I am the gentle autumn rain.
When you awaken in the morning's hush
I am the swift uplifting rush
Of quiet birds in circled flight.
I am the soft stars that shine at night.
Do not stand at my grave and cry;
I am not there. I did not die." (Frye, 1932)
"She is Gone" by David Harkins
"You can shed tears that she is gone
Or you can smile because she has lived
You can close your eyes and pray that she will come back
Or you can open your eyes and see all that she has left
Your heart can be empty because you can't see her
Or you can be full of the love that you shared
You can turn your back on tomorrow and live yesterday
Or you can be happy for tomorrow because of yesterday
You can remember her and only that she is gone
Or you can cherish her memory and let it live on
You can cry and close your mind, be empty and turn your back
Or you can do what she would want: smile, open your eyes, love and go on." (Harkins, 1981)
Song from Poetry
I am a Thousand Winds by Hayley Westenra
The song I am a Thousand Winds by Hayley Westenra is derived from the poem "Do Not Stand At My Grave and Weep" by Mary Elizabeth Frye. It takes the poem and transitions it to lyrics with solemn music. This song could be included in a funeral service for a loved one who admired this poem.
Additional Popular Poems for a Funeral Reading
Poems are a popular choice for funeral readings and below are some of the most common poems read at non-religious memorial services.
"A Psalm of Life" by Henry Wadsworth Longfellow
"Tell me not, in mournful numbers,
"Life is but an empty dream!"
For the soul is dead that slumbers,
And things are not what they seem.
Life is real! Life is earnest!
And the grave is not its goal;
"Dust thou art, to dust returnest,"
Was not spoken of the soul.
Not enjoyment, and not sorrow,
Is our destined end or way;
But to act, that each to morrow
find us farther than to-day.
Art is long, and Time is fleeting,
And our hearts, though stout and brave,
Still, like muffled drums, are beating
Funeral marches to the grave.
In the world's broad field of battle,
In the bivouac of Life,
Be not like dumb, driven cattle!
Be a hero in the strife!
Trust no Future, howe'er pleasant!
Let the dead Past bury its dead!
Act,–act in the living Present!
Heart within, and God o'erhead!" (Longfellow, 1838)
"Remember" by Christina Rossetti
"Remember me when I am gone away,
Gone far away into the silent land;
When you can no more hold me by the hand,
Nor I half turn to go yet turning stay.
Remember me when no more day by day
You tell me of our future that you planned:
Only remember me; you understand
It will be late to counsel then or pray.
Yet if you should forget me for a while
And afterwards remember, do not grieve:
For if the darkness and corruption leave
A vestige of the thoughts that once I had,
Better by far you should forget and smile
Than that you should remember and be sad." (Rossetti, 1862)
"I Carry Your Heart with Me" by E.E. Cummings
"i carry your heart with me(i carry it in
my heart) i am never without it(anywhere
i go you go, my dear; and whatever is done
by only me is your doing, my darling)
i fear
no fate(for you are my fate, my sweet)i want
no world(for beautiful you are my world, my true)
and it's you are whatever a moon has always meant
and whatever a sun will always sing is you
here is the deepest secret nobody knows
(here is the root of the root and the bud of the bud
and the sky of the sky of a tree called life; which grows
higher than soul can hope or mind can hide)
and this is the wonder that's keeping the stars apart
i carry your heart (i carry it in my heart)" (Cummings, 1952)
"Song" by Christina Rossetti
"When I am dead, my dearest,
Sing no sad songs for me;
Plant thou no roses at my head,
Nor shady cypress tree:
Be the green grass above me
With showers and dewdrops wet;
And if thou wilt, remember,
And if thou wilt, forget.
I shall not see the shadows,
I shall not feel the rain;
I shall not hear the nightingale
Sing on, as if in pain;
And dreaming through the twilight
That doth not rise nor set,
Haply I may remember,
And haply may forget." (Rossetti, 1862)
"Requiem" by Robert Louis Stevenson
Requiem is a poem about living a full life and being satisfied with the life one has lived. It is also about the acceptance of death at the end of life. In the poem, Stevenson writes about a grave under the wide and starry sky and being grateful for the life lived and accepting dying.
"Turn Again to Life" by Mary Lee Hall
"If I should die and leave you here a while,
Be not like others sore undone,
Who keep long vigil by the silent dust.
For my sake turn again to life and smile,
Nerving thy heart and trembling hand to do
Something to comfort other hearts than thine.
Complete these dear unfinished tasks of mine
And I perchance may therein comfort you." (Hall, circa 1960)
"Dear Lovely Death" by Langston Hughes
Langston Hughes was an American poet and activist. In the poem Dear Lovely Death which was published in 1931, Hughes writes about death from a more neutral viewpoint. He explains that death is about change.
"Gone From My Sight" by Henry Van Dyke
In this funeral poem, Van Dyke writes about standing on the shore and watching a ship by his side start to take off into the sea. He continues to describe the beauty of the ship and how it slowly disappears until it is finally gone out of sight.
Later in the poem, Van Dyke writes that the ship appears small and vanishing from his point of view but that the ship is still large and capable. At the end, he writes that others await the ship somewhere and that they let out a glad shout proclaiming "Here she comes!"
Celebration of Life with Eternally Loved
Eternally Loved was founded with a purpose of providing celebrations focusing on the life that was lived. By providing ethical, empathetic, and professional expertise, we aim to lessen the stress and pain it may cause to plan a celebration of life for a friend or family member.
Our goal is to make the planning process effortless and easy, while exceeding your expectations and creating an extraordinary and memorable experience. Our event planning services include a complimentary consultation to determine your memorial needs, coordination and contracting with all providers (venues, caterers, florists, entertainment/music, photographers/videographers, décor, hotels/transportation, and any other arrangements), and staying involved throughout the entire process to ensure a successful and memorable event.
If you or someone you know is looking to host a celebration of life for a friend or family member, please reach out to Eternally Loved. We will work with you to create a memorable event that honors your loved one and their memories.
Planning for End-of-Life Checklist
Planning for End of Life can help you ensure that your affairs are in order and your final wishes are met. An end-of-life checklist will include financial planning and distribution of assets, medical wishes, important legal documents, and your funeral preferences.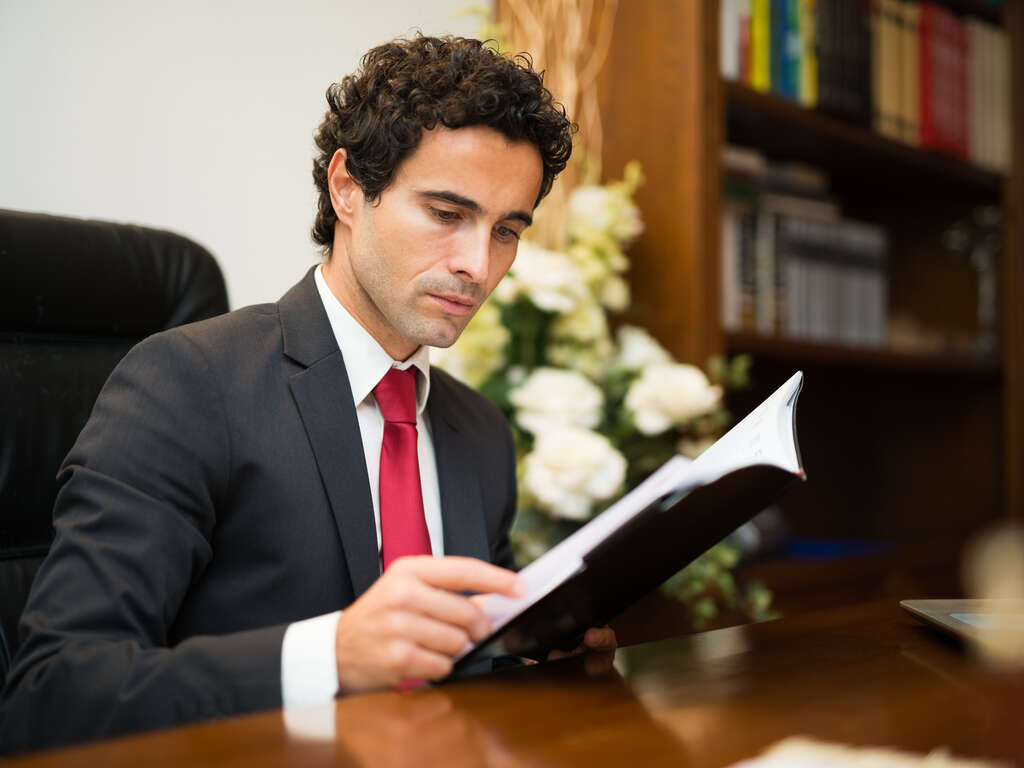 Eulogy
A eulogy is a speech, either written or spoken, that praises the life of someone who has died. It is usually given at a funeral or celebration of life and focuses on the life of the loved one who has passed and special memories or stories one has of them.
Final Wishes Planning
One of the most important aspects of end of life planning is to draft a will. A will is the document that contains your final wishes for how you want your assets distributed after you pass away.
Living Funeral
A living funeral or living memorial is an event that takes place before the funeral with the intention of preparing for the person's death. It allows loved ones to express love, gratitude, and sentiments to the honoree that may have a terminal illness before they pass.