What is a Celebration of Life?
After the loss of a loved one, it can feel like a very difficult time. Family and friends typically decide to host a funeral reception/celebration of life for guests to attend. It is not required, but often customary to hold a post-funeral reception/celebration of life.
At a funeral reception/celebration of life, family members and friends have the opportunity to see each other in an environment that is less formal, while mourning the deceased. You can arrange the reception on your own terms.
With a funeral reception/celebration of life, you have the ability to serve the food of your choice. You can include whatever decorations you would like and you can create an atmosphere that you feel and your entire family feel comfortable in.
Post Funeral Reception/Celebration of Life
Funeral services provides people an opportunity to reconnect, and often brings people together who may not have seen each other in a long time.
As many funerals are somber or formal events, a reception also offers a more relaxed, casual space for people to celebrate the life of the person who has died.
Get Help from Family Members
Do not feel like you have to take on the burden of planning this type of event by yourself. Feel free to ask immediate family, friends, or other guests to help with planning the funeral arrangements. There are considerable financial considerations to think about, but close friends and immediate family may be able to help.
Funeral Reception/Celebration of Life Planning Ideas
Decorations
A great way to personalize a funeral reception/celebration of life is to add accents to the décor. While funeral flowers are traditional, custom, and somewhat expected, you could also add:
Memory table
Funeral guest signing books
Ask people to bring one item that reminds them of your loved one to the funeral reception/celebration of life
Photo walls
Décor related to your loved one's interests
Sports memorabilia
Displays of your loved one's favorite items
Location
You can host a funeral reception/celebration of life at a number of different venues including a banquet hall, funeral home, church, private room at a local restaurant, or have it at someone's house with catering services that provide food and drinks.
Candle Lighting
Many families like to host a candle lighting ceremony during the funeral reception/celebration of life service to honor their loved one's life. Guests usually like to participate in this event, and hold a candle.
It serves as a great community activity, that brings everyone together. Even placing photos on tables along with candles can create warmth and comfort during a difficult time.
The Meal
It is common for receptions at someone's home to be potluck-style, with guests and friends bringing prepared drinks or food. If you decide not to do a potluck, a restaurant can deliver food, you can order deli platters from the grocery store, or a catering company can handle all the arrangements.
The amount and type of food you get for a funeral reception/celebration of life will depend on the number of people, cost, and the location of the event. Ideally, you want to keep food and drink options simple, and based on your own needs.
The type of food served will also depend on the time of day that the funeral reception/celebration of life will take place. If you are planning a funeral reception after a morning service, or early afternoon, it would be best to serve lighter options. If planning a later afternoon or early evening service, you would most likely need a dinner reception.
Have Guests Share Stories
Having guests, a family member, or other loved ones share memories can be very impactful during funeral receptions/celebrations of life. A funeral reception/celebration of life can bring together guests and give them an opportunity to mourn the death of their friend or family member. Having a space to grieve and be around each other's company can be therapeutic and comforting during a hard time.
How Many People Should Attend?
It is difficult to predict how many people to expect at a funeral reception/celebration of life, considering you don't know how many workmates, old friends, and colleagues might come to pay their respects.
It is good practice to invite everyone that attended the funeral, and typically it is hard to know how many people will show up to the reception. Be sure to consider the teams, associations and clubs they might have been involved in and always plan for more than you expect.
What is the Difference between a Funeral or Memorial Service?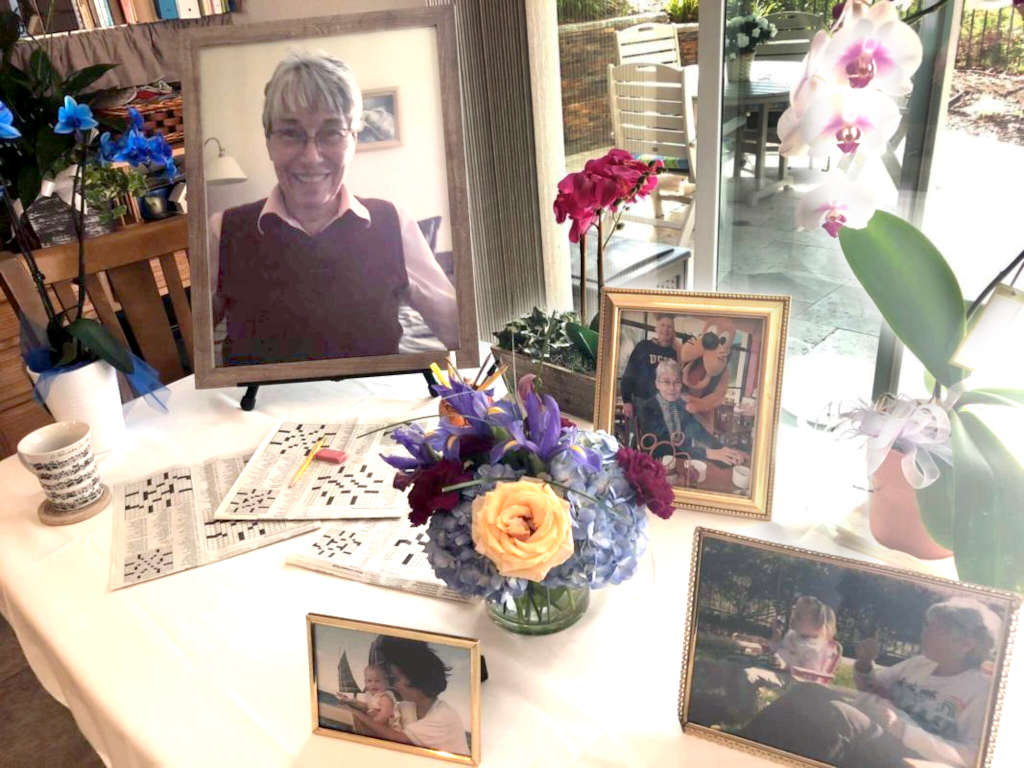 A funeral is an end-of-life event and typically the casket of the deceased person is present. At a memorial service or celebration of life, the burial or cremation has already taken place. It is perfectly fine for a memorial service to be part of a funeral or a cremation services, depending on the family's wishes.
The biggest difference of a memorial service and a traditional funeral is that the body of the deceased is not present in a casket at a memorial service. Memorial services often allow for each guest to participate in some way, where guests of a traditional funeral are really just there to reflect and observe.
A Celebration of Life with Eternally Loved
A celebration of life ceremony celebrates life of the dearly departed. Unlike funerals the focus of the ceremony is on the life that was lived and not mourning of one's death.
Family and friends come together and celebrate the special life of your loved one. Our beginning-to-end, full-service Celebration of Life will guide you every step of the way.
Our goal is to make the planning process effortless and easier, while exceeding your expectations and creating an extraordinary and memorable experience.
Our event planner services include complimentary consultation to determine your event needs, coordination of all service providers and travel arrangements, negotiating best deals on your behalf, utilizing exclusive discounts with our network of professionals, staying involved with every granular detail to ensure the success of your event.