What to Wear to a Celebration of Life?
Planning a Celebration of Life celebration for a loved one or for someone you know can be extremely overwhelming, especially during a sensitive, difficult time. No one wants to go through something like this, and it is best to have the least number of things to be concerned with.
Something that you do not want to worry about is the dress code or what to wear to a celebration of life service or occasion. When someone we love dies, people want to find the best way possible to honor their legacy. This is typically with a funeral, memorial service, visitation, or celebration of life event occasion.
While most people are familiar with what to wear to a funeral service (color black), we might have questions about what to wear to a celebration of life. Continue reading to learn what our celebration of life specialists recommends.
Planning a Celebration of Life for Your Loved One
A celebration of life service is an event that can be held for a friend or loved one that either takes the place of a memorial or traditional funeral service or is held after. There are many things that people must consider when planning a visitation or celebration of life ceremony. There are lots of small details involved such as the location of where it will take place such as someone's home, what decorations to have, food, colors, cremation, dress code, and other services to honor the deceased person.
What is the Difference Between a Funeral and a Celebration of Life?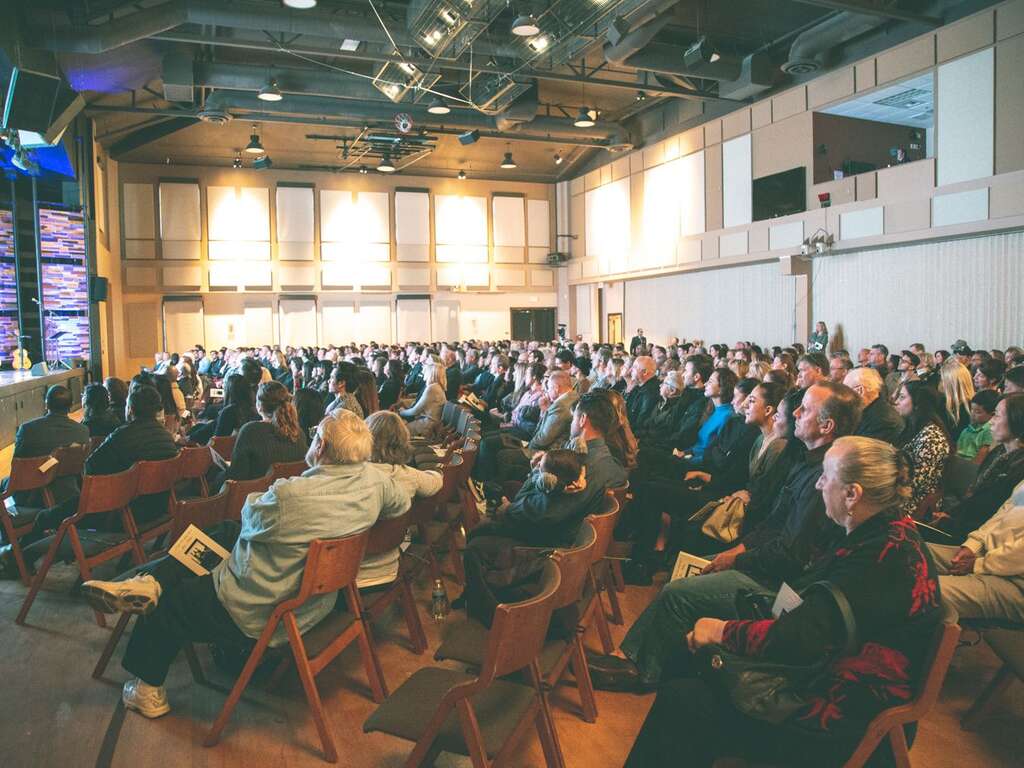 A traditional funeral and a celebration of life have lots of things in common. Although, there are distinctive ways that a funeral and celebration of life differentiate from one another. A funeral is more based around tradition and usually has a specific schedule that it follows.
Typically, a celebration of life ceremony is fully customizable by the families or loved one of the deceased. A celebration of life ceremony may include mementos and personal touches of the deceased person such as their favorite hobby, sports team, food, music, or other things that made them special. Not to mention they are also set in a more casual environment.
What Should You Wear to a Celebration of Life?
If you are worried about proper etiquette for what type or categories of attire to wear to a celebration of life service occasion, you usually cannot go wrong. Since it is a celebration rather than a traditional funeral there are no rules. Generally, nine times out of ten the person hosting the event states on the invitation what they prefer, if they prefer anything specific at all. Most people want their friends and family to be comfortable and casual.
It can be a challenge to choose what to wear to a celebration of life or a traditional funeral event. Attending a ceremony that is more casual might make it more difficult to choose the right outfit. In some cases, jeans and a t shirt may be fine, but in other cases it is not. Before deciding what funeral attire or outfit to wear, keep these options and information in mind:
The location of the ceremony or services, or if it will be at a home.
The dress code suggested by the family members.
The time of day that the ceremony will be, as morning and night attire will differ.
The activities scheduled for the ceremony or party.
The tone or type of celebration of life ceremony event
For a celebration of life or funeral service everyone should more than likely want to avoid a t shirt and jeans unless it is specified on the invitation of the service. Funeral attire is typically more formal and consists of dress shoes, slacks or dress pants, and a black dress or dress of another color. Celebration of life are more celebratory, and you can definitely still wear black, but more colors, no suit and tie, and comfort are more recommended.
A celebration of life is more informal and there is an opportunity to customize the party for the deceased or your loved ones. This means that there is more lenience to the type of clothing, shoes, and other attire that family members and friends wear to the celebration of life gathering.
What is Proper Funeral Attire?
A funeral and celebration of life are similar in their purpose, which is to dedicate a time and place to grieve and honor the deceased. A funeral tends to be more rooted in the tradition while a celebration of life is more casual and celebratory. Traditional funeral etiquette often is more formal and requires the guests to wear a certain type of clothing to be respectful to the family or host of the funeral. Usually this is either all black clothing or darker colors.
What Should Women Wear?
It is a challenge for a woman to know what exactly is appropriate to wear to celebrations of life ceremonies. They want to make sure that they are conservative enough but avoid being disrespectful with the tone or type of clothing they wear. This term could mean different things for different people. The main thing to remember is that celebrations of life are a time for family and friends to honor and pay tribute to the deceased or death of a person.
Depending on the type of ceremony, you will want to ensure that you are wearing the right type of shoes. For instance, if you are planning a anything like a picnic or a walk, ensure you have athletic shoes instead of flip flops. Keep your sandals at home, and instead be sure to wear closed-toe shoes. Because this is typically a more informal event, high heels are not necessary.
What Should Women Not Wear?
Even though a celebration of life ceremony is one of the most casual settings to celebrate the death of a loved one, you still want to pay your respects to the family and friends. A woman should focus on avoiding wearing:
Neon colors and loud colors or prints (unless you are to wear workout or fitness clothes)
Mini-skirts, jeans, a t shirt, or outfits with low cleavage
What Should Men Wear?
Contrary to a woman, men will have an easier time finding the right attire for funerals, memorial services or a celebration of life gathering. It is not necessary for a man to always wear a suit with shirt and tie to a celebration of life event, unless it is a more formal event or that it specifies that it is a black-tie gathering.
Opt for a semi-formal attire instead; jeans (sometimes), or even slacks are allowed. Colors can be brighter, and colors such as oranges, yellows, reds, greens, white and blues and every other color will work for this type of occasion. It is important to remember that black is not always required.
What Should Men Not Wear?
Despite men having more flexibility and freedom to choose what to wear, there are still certain things to consider when choosing their attire. There are certain things that are not recommended to wear to a visitation, funeral or celebration of life gathering such as:
Graphic t-shirts that have inappropriate things
Noisy accessories
Swimsuits
Open toed shoes like flip flops or sandals
What About Children?
Children do not need to be as concerned about their attire, but if possible, they should be dressed like the adults. Celebrations of life should not add any stress to everyone who is going through grief and the hardship of saying goodbye to a family member or friend.
Exceptions
There will always be exceptions to what type of funeral attire and outfit that can be worn to a celebration of life, funeral or other memorial gathering. There may be instances where the family chooses a theme based on something their loved one liked or specific memories or an idea they have.
Celebration of life celebrations tends to be different from funerals, a memorial service, or a wake. It is important to read the invitation because if the family planning the celebration of life wants a specific attire they will state it there. Some families would like to choose a theme for the celebration that could include wearing something like:
A type of uniform
Clothes from an era
A group activity
t shirts from a sports team
One or two of their favorite colors
a favorite color
Movie costumes or other categories
A Celebration of Life with Eternally Loved
Eternally Loved is a full-service coordinator that offers services related to memorial services, and celebration of life events. We focus on providing unique and personal memorial events to a family and their loved ones.
We understand the extent to what it takes to plan a memorial service, or celebration of life, and we want to help with this process. The idea of planning these types of celebrations on our own can be very overwhelming, and we want to look out for each other.
Our Services
Eternally Loved assists in planning and executing the celebration event. Instead of worrying about all the plans and day-of logistics, you will experience a terrific celebration honoring the tremendous life of your loved one. Spend this time by being surrounded by your friends and family, not worrying about what time the caterer is getting there.
At Eternally Loved we offer a celebration of life services that include helping choose the place you will have it, the food menu, and providing additional information to assist with the entire process.
Contact Us
If you would like more information or have questions on our services, please contact our team. We would be happy to help with anything you need for your event or ceremony.