A New Trend to Honor Your Loved Ones that Have Passed
Lately, there has been a growing change in the way families and friends honor a loved one who has passed on. More and more people are looking into cremation versus a traditional funeral service after they pass on – in fact, in California, the amount of people who choose cremation is projected to increase by nearly 80% by 2030. A part of this rise in popularity can be attributed to the changing notions on how funerals are conducted, the purpose they serve and the effect they have.
What is a Celebration of Life?
A celebration of life is an end-of-life ceremony where friends and family come together to honor the life of someone who has passed away. These ceremonies are typically held after the physical remains have been cared for through burial or cremation. They can be arranged by friends, family members, or clergy, and can be held at any location of your choosing, from a restaurant to a reception hall. Celebrations of life are a meaningful way to honor and remember the unique life of the deceased.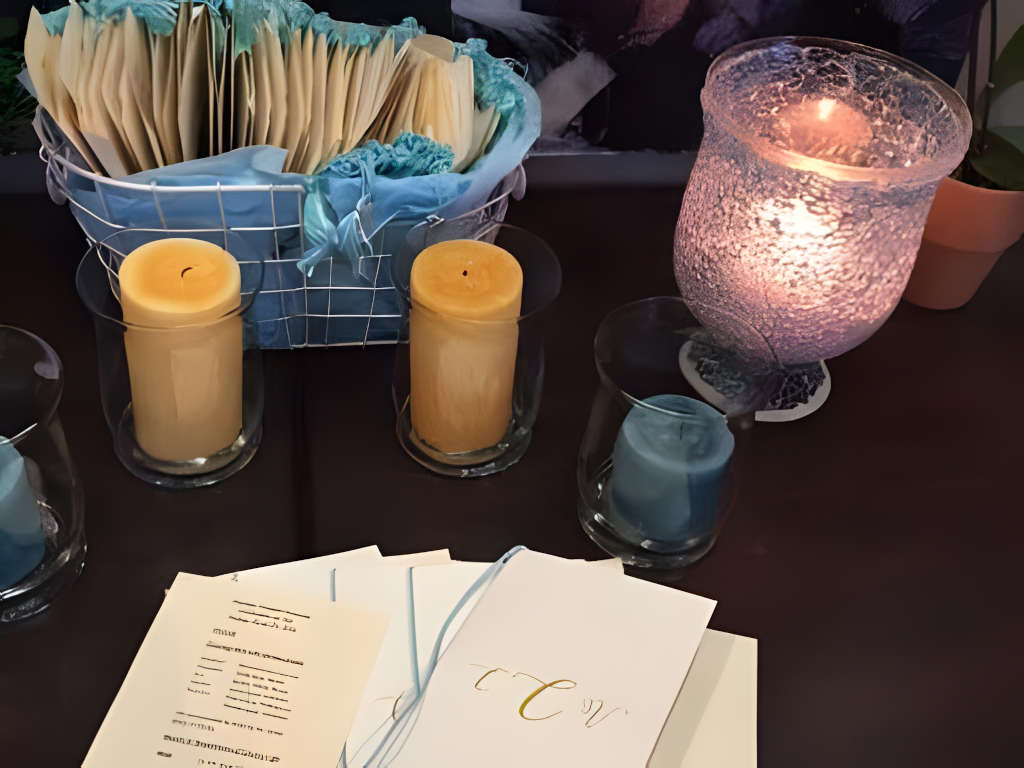 Celebration of Life Ceremony
The main purpose of a celebration of life ceremony is to allow people to say goodbye and remember the person who has died. The ceremony may include speeches, songs, prayers, and memories shared by loved ones about the person being honored.
Celebrations of life are not just for funerals; they can also be held after someone dies from natural causes such as an illness or accident.
Celebrations of Life are a fresh, unique affair of reminiscing about your favorite memories, telling stories and toasts, sharing in laughter and tears, and simply celebrating a life that was lived.
How is a Celebration of Life Different from a Traditional Funeral Service?
While celebrations of life are not burdened by social expectations – life celebrations can be pretty much anything you want them to be – it is crucial to understand that the event you are hosting should consider the guest's emotional needs while being an opportunity to pay tribute to family member.
A funeral service traditionally is religious in nature and is an opportunity for a bereaved family to honor a person's life. Both celebrations of life and traditional funeral services tend serve as a way for families to acknowledge the passing of a loved one and say goodbye. A typical funeral has a very predictable funeral order unlike celebration of life events, which are more casual and can be unique and customized.
Traditional Funerals
Funeral services have been around for centuries and are an important part of the grieving process. Funerals are also a time to celebrate the life of a loved one.
Very traditional funerals are typically held in a funeral home, church, or other location that has been chosen by the family. They are led by most commonly a pastor or funeral director. It is not uncommon to see mourners wearing black clothing or other signs of mourning such as a veil or armband. A funeral service can last anywhere from 30 minutes to several hours and may include religious ceremonies, hymns, and eulogies.
The body of the deceased is often present at a funeral service
The body of the deceased is often present at the funeral service during viewing before handling cremated remains or when the burial takes place. Often times there will be flowers on display in honor of the deceased who has passed away.
A celebration of Life is an event or party honoring the deceased. The body is not present, however, if cremation was chosen, the ashes are sometimes displayed.
Is a Celebration of Life Service the Same as other Memorial Services?
No they are not the same. They can have similar aspects.
A memorial service
A memorial service is a ceremony to remember and honor the life of someone who has died. A memorial service typically includes some type of ritual or ceremony, such as a eulogy, prayers, or a reading of the deceased person's favorite poem. The service may include family members and friends paying their respects to the deceased by sharing memories and talking about what they will miss most.
A celebration of life
A celebration of life is an event that is usually informal and focuses on remembering the person's life. The difference between a celebration of life and a memorial service is that memorial services are a way to commemorate and remember the life of a loved one, while a celebration of life focuses on the deceased person's life achievements.
Both are usually attended by family and friends. The celebration of life is more about celebrating the person's life, their accomplishments, and sharing memories with family and friends.
Why Choose a Celebration of Life?
A Celebration of Life ceremony is a way to show your gratitude towards a loved one's life. Instead of dwelling on grief and sadness, often focused upon during traditional funeral services, celebration of life ceremonies focus on the positivity and beauty of someone's life.
How Celebration of Life Ceremonies Work
Celebrations of Life can be planned weeks, months, or years later after someone has passed on. A Celebrations of Life could be held on a special occasion, such as birthdays or Mother's/Father's Day. They can be religious or non-religious, spiritual, or non-denominational.
The nice thing about life celebrations is that there is not one right way to execute them. They include family, friends, coworkers or whoever else was an important part of the deceased person's life.
Celebration of Life Ideas
Celebrations of life are similar to memorial services and combine many of the activities of a traditional funeral order-of-service along with the flexibility of a celebration of life event.
A life celebration can be unique and there is no set celebration of life etiquette. Celebrations of life can be customized to honor the unique personality characteristics of the person who has passed. It does not have to be a somber affair and can be uplifting and celebratory.
Many Different Ways to Celebrate
There are many different ways to celebrate the life in a way that they would have liked. Some people choose to have a memorial service, while others prefer to do something more personal and intimate like scattering the individual's physical remains (ashes) at a special location, then a reception afterwards.
There are also those who want something more celebratory and fun like throwing an elaborate party with live music or hosting an event where everyone remembers the person's favorite things.
What is a Celebration of Life or Funeral Celebrant?
A celebration of life or funeral celebrant is an experienced person who can work with families to create a personalized memorial tailored to the lifestyle, beliefs and preferences of the family's loved one. They know the right way to help plan a gathering that will publicly acknowledge the grief and love the surviving family has for the unique life of their loved one who has passed.
A funeral celebrant will help with the entire planning process and will assist you in creating the perfect service. There are many things to consider such as the dress code, location, decorations, and they are well-versed in proper celebration of life etiquette.
Planning a Celebration of Life with Eternally Loved
Eternally Loved offers event planning services to commemorate the life of a loved one. We will coordinate a meaningful Celebration of Life ceremony for you and your family, handing all the details and giving you the space to grieve and deal with your loss without any added stress.
Venue
The venue you chose for your celebration of life service can be anywhere you choose. Some use a funeral home reception hall if they are having a sort of hybrid event. The beach is a commonly held celebration of life because there is more room and it is a place to capture a loved one's personality.
Catering
It is not surprising funerals often have food from family and co workers in hopes to keep cost at a minimum. However, three distinct components to consider when choosing catering for your loved one's life service:
Catering can be a sit down meal at the celebration of life service. This is usually based on a per per charge. Almost any food can be provided and some use food to tell a personal story of their loved one.
Catering can be buffet style with all the foods the dearly loved treasured as the feast. This pays tribute not only to life lived but the foods loved and shared with others.
Celebration of life ideas coupled with catering can mean just a smorgasbord of deserts or finger foods to spark conversation.
Catering can be any path that works best for your same day service or a future celebration of life service.
Music
The only celebration where you are in charge of the music regardless of social status or social values. We have seen music bring together families and friends. Remember the music you choose can be played by a DJ, or streamed from your favorite compilation.
Some may choose no music unless in a video or as background music while someone reads a passage of contemporary literature or a passage from a favorite book.
Décor
A memory table can be placed with commonly help items of your loved one. Photo albums can be on display, a favorite jersey, or something that was collected. The unique personality is what people will remember.
In addition to a memory table, you can have a theme. Social expectations rarely have people dress up in costume or character of a celebration of life, however, if the grieving family and caring friends all knew the loved one wore baseball caps or Hawaiian shirts, to wear the same thing pays tribute in a personal way.
Programs
Developing a program for people to follow is often suggested. From prayers led to final prayers, songs to sing, and people to speak can all be a part of the program.
A celebration of life is not a traditional funeral – so you can plan the event to be exactly as you want.
In Closing
You can be involved as much or as little as you'd prefer. With help from Eternally Loved, you'll be able to focus on what matters during your tough time – the life and impact of your loved one.
For more information on putting together a remarkable celebration of life, please contact Eternally Loved.