What is an Obituary?
Obituaries are often published in a newspaper to give notice to the community of the death of a person. An obituary may include information on surviving relatives, historical records, or other information concerning the individual's life and death.
The purpose of obituaries is to provide information about the deceased individual's life, inform the general public about his or her passing, and additionally provide details about the upcoming memorial service to those who wish to attend.
Is a Celebration of Life or Funeral Program the same as an Obituary?
An obituary is simply the written announcement of a loved one's death and information about their life and surviving family members. In contrast, a funeral program or obituary program is a booklet that contains the obituary as well as additional information about the service and is handed out to guests at the funeral service.
A funeral program is also sometimes referred to as an order of service since it outlines the timeline of the service and provides guests with additional information about the memorial.
Benefits of Obituary Programs
Not only do obituary programs provide guests with a timeline of what to expect during the memorial service, but they can also serve as a special keepsake.
Since obituary programs contain a photo of the deceased as well as important information about their life, these programs can be saved for many years and used as a reminder to commemorate the life of a loved one who has passed.
How to Create an Obituary Program for a Memorial Service or Celebration of Life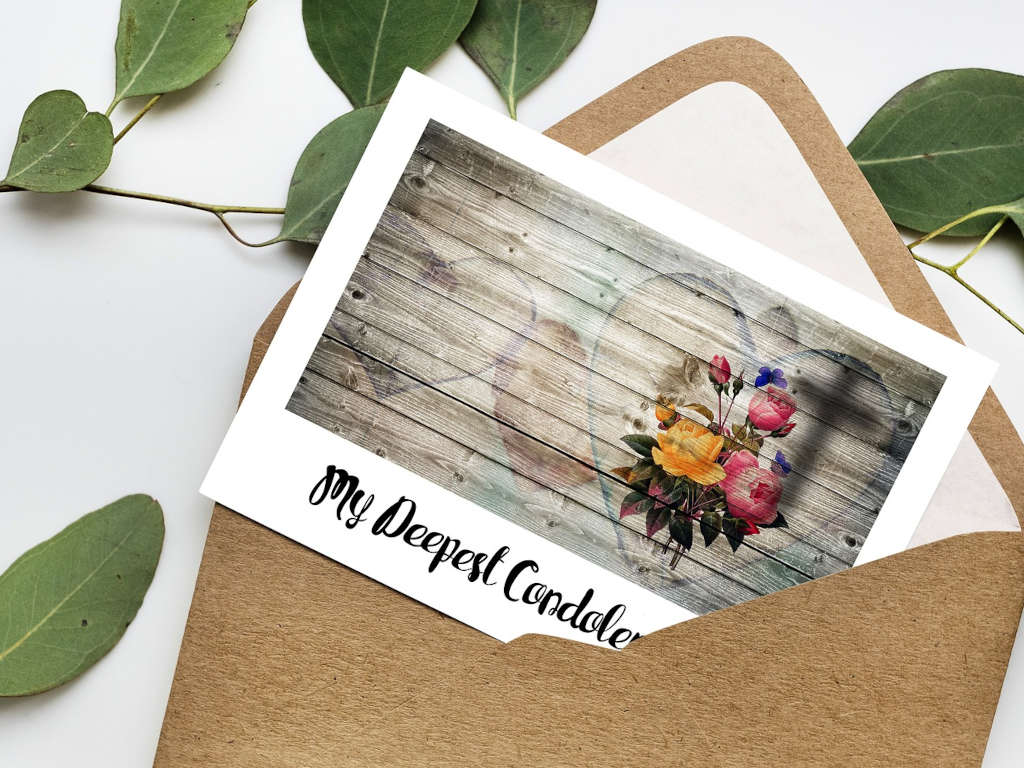 Creating an obituary program doesn't have to be challenging. The following information and steps can help guide you through the process of how to create a funeral program.
What should be included in a Memorial Program?
While there is no right or wrong way to create a memorial or obituary program, there are some key details that you will want to be sure to include. Most obituary programs have photos of the deceased, an obituary or biography, a timeline of the service, and a sentimental quote or Bible verse.
Step 1: Choose Celebration of Life Program Templates
There are many resources one can use when deciding how to create the funeral program. A design website, for example, can be a great starting point and usually offers instant download templates that make the search for the perfect obituary program a little easier.
Funeral program templates are usually set up in either a booklet style or brochure style layout. Most templates found online are high resolution and can either be edited within the site or downloaded and edited in applications such as Microsoft Word, Publisher, or Apple Pages.
Step 2: Edit and Add in Your Own Information
Once you have decided on a celebration of life or funeral program template, you can download the template, start editing the information, and write details about your loved one. The key parts that make up a funeral program include the cover page, order of service, funeral obituary, and a personal sentiment or closing page.
Cover Page with Birthday and Death Date
The front page of the celebration of life or funeral program will be the first thing guests see. It often contains a cover photo of the deceased, their first and last name, birth and death date, and the date and address of the funeral service.
Order of Service
The order of service is usually placed on the following page after the cover page and contains information about the funeral program or memorial service. It gives a chronological outline of the memorial service.
Celebration of Life and Funeral Obituary
The funeral obituary may include a photo, the name and age of the deceased, their birthday and death date, names of the person's parents, and names of surviving family members such as a spouse or children.
When writing the obituary, you will also want to include details about your loved one's history such as where they were born and any other residence they may have had that was important to them, their education, and any professional organization or business that they were apart of.
You can also include hobbies they enjoyed or other special memories you have of them.
Back Page with Personal Sentiment
The final page of the obituary program is often used to pay tribute to loved ones and can be personalized to their interests. A few examples of what to print on the back page of the funeral program include a poem, prayer, quote, or lyrics from a favorite song. Family members may also choose to ask for donations to support a cause or charity that was special to the person.
Step 3: Review and Print
Once you have completed making the celebration of life or funeral program, you can review it and make sure you have all the details and photos that you wanted to include. Once you have confirmed that you have all of the information, you can print it out.
Sample Funeral Program Template
Sometimes it can be helpful to see samples of obituary program templates. Below is a blank funeral program template to use as a guide.
Cover Page of Program
[Title or Quote]
[Picture of Deceased]
[Full Name of Deceased]
[Dates of Birth and Death]
[Location and Date of Memorial Service]
Inside Left Page of Program
[Title: Order of Service]
[Musical Prelude: Song Name and Performer or Artist Name]
[Introduction and Welcome: Name of Person Speaking]
[Hymn, Prayer, or Verse]
[Remarks from Friends and Family]
[Eulogy]
[Reading, Prayer, or Verse]
[Commendation and Farewell]
[Recessional: Name of Song]
This is one example of an order of service and information may vary based on what you would like to include in the memorial service.
Inside Right Page of Program
[Obituary: can be one previously written for a newspaper or announcement or a new biography recently written for the memorial service]
Back Page of Program
[Picture]
[Personal quote, poem, lyrics, or verse]
Customize Obituary Programs to Your Loved Ones
If you search a memorial website for a funeral program template, you will find many different template options to choose from. Although it may seem overwhelming, the key to finding the right funeral program template is to create a funeral program that stands out to you and is personalized to your loved one.
Writing an obituary and making an obituary program are not always easy tasks but including family or other professionals can be helpful. Talk to a close friend or family member to help give you tips and support you through the process.
A Celebration of Life with Eternally Loved
At Eternally Loved, we help with all the planning and coordinating needs that go into creating a celebration of life event, so that you can focus on being fully present with family and friends and honor your loved one.
Our event planning services include a complimentary consultation to determine your memorial service needs, coordination and contracting with all service providers (venues, caterers, florists, entertainment/music, photographers/videographers, décor, hotels/transportation, and any other arrangements), and staying involved throughout the entire process to ensure a successful and memorable event.
We will also consult with you to provide announcements, invitations, releases, execution of personalized theme, memorable elements, video presentation, and general coordination.
If you are planning a celebration of life event and need assistance, please contact us for more information.
Invitation to Celebration of Life
An invitation to a celebration of life is a way to ask family and other guests to join in honoring a loved one who has passed and to celebrate the life they lived. These types of events typically have a more positive tone and focus on the joy the loved one brought into our lives and the special memories we shared with them.
Life Celebration Ideas
Loss can be heartbreaking and devastating, but a celebration of life event allows family to focus on all the ways their loved one positively impacted their lives. The event can be personalized by the location, the decorations, music, and other elements to pay tribute to the deceased and include some of their favorite things.
Elegant Memorials
Memorials can be customized to fit your loved one's personality. If you would like to have an elegant memorial service, you can personalize the details of the event to match through the flowers, décor, photographs, and other materials.