What is a Celebration of Life?
A celebration of life is a ceremony to celebrate the life of a loved one who has passed away. These types of ceremonies usually occur within 2-4 weeks after one's death, although they can be held at any time.
The focus of a celebration of life is to bring the community together to honor and remember the beauty of the loved one's life. These type of services are typically more uplifting and center on sharing favorite stories and celebrating loved ones.
How is a Celebration of Life different from a Traditional Funeral?
Celebrations of life and funeral services are both types of ceremonies that honor the passing of a loved one. There are a few main differences between these two types of services.
Funeral Service
A funeral service usually occurs within one week after the death of a loved one and is commonly held in a funeral home. The body of the deceased is usually at the service and a burial service typically follows immediately after.
The other main difference of a funeral and a celebration of life, is that a funeral service is rooted in traditions and focuses more on grief and gathering in a formal setting to honor the deceased. There is a much more somber tone in these types of memorials.
Celebration of Life
A celebration of life may occur at any time since the body does not need to be present. This allows for more time and creativity in the planning process.
The focus of a celebration of life is more set on telling a story and celebrating fond memories.
Another difference and benefit to having a celebration of life ceremony is that it can take place at any location you would like. The flexibility of location and time for these types of services also allows enough time for guests who may be scattered geographically to be able to arrange travel and attend the celebration of life service.
Steps to Take Before Inviting
Before you begin to invite friends and family members to a memorial service, it is important to have key decisions made. The most important details to include are the date, time, and location of the event.
You may also want to include a reception following the ceremony and can incorporate this information into the invitation. Another consideration for a celebration of life event is if you would like to hold a virtual memorial so that those who cannot physically attend the service have the option to join online.
Methods of Invitation
There are two main types of invitations: paper invitations and digital invitations. You may choose to use one or both of these options when planning for the invitation process.
Paper Invitations
Paper invitations are traditional invitations that can be mailed out to friends and family members. They can be purchased in stores, online, or even handmade.
Digital Invitations
Digital invitations are invites created online and sent through email. You may also utilize social media to share these types of invitations or even create a link online (such as a Facebook event) where loved ones can share and quickly access information about the memorial event.
Celebration of Life Invitation Wording
Important Details to Include
When considering wording and what to write for a celebration of life invitation, it is important to keep it simple and respectful. Be sure to include key details such as name of the deceased, birth date and death date, location of the memorial service, and date and time of the memorial service.
Short Biography
Although not necessary, some family members choose to include a short biography in the celebration of life invitation. This is usually a short section in the invitation that highlights the life and legacy of the deceased.
Points to include in this section may be the names of loved ones left behind such as a spouse or children, his or her career, successes, hobbies, or positive traits.
While writing a biography, it is important to keep the wording concise and save more in-depth attributes or memories for the memorial service.
Celebration of Life Invitation Wording Examples
After deciding on the key details of the ceremony and what type of information you may want to include, you can begin planning out the wording of the invitation and adding in all the information. When deciding what to write, it can be helpful to search for examples of invitations and see different wording options.
Below are a few different wording examples for celebration of life invitations that can be used for inspiration when creating your own invite.
Sample 1: Celebration of Life Invitation with Short Bio
Celebrating the Full Life
of
Jane Johnson
(January 21, 1950 – March 11, 2021)
Please Join Us
Saturday April 3, 2021 at 2pm
Compass Church
123 S. Shoreline Dr., San Diego, California
Jane had an incredible smile and contagious laughter. She was a beloved wife, mother, and grandmother. She will be greatly missed and her joy for life and love of family will always be remembered. Please join us in celebrating her life and honoring her memory.
Sample 2: Sweet & Simple Celebration of Life Invitation
A Celebration of Life
In Loving Memory of
Zachary Williams
September 23, 1980 – February 15, 2019
Please Join us for a Memorial Service
Sunday March 10, 2019 at 11am
Lighthouse Hall
3428 S. Ocean Ave., Oceanside, CA
We hope you can join us in celebrating the life of Zach and sharing your fondest memories of him.
Sample 3: Celebration of Life Invitation with Reception
Celebrate the Life of
Jimmy Jameson
January 17, 1965 – August 5, 2020
We will be gathering to honor the legacy of Jimmy within our community. He had a contagious smile and a beautiful way of brightening up the lives of so many people. We invite you to share your favorite memories of him and join us in a party honoring his joy of life and his great legacy.
Saturday August 22, 2020 at 4pm in the afternoon
Oceanside Beach, Oceanside, CA
Reception to follow with light hors d'oeuvres and refreshments
Sample 4: Celebration of Life Invitation with Short Description
A Celebration of Life
In loving memory of
Julia Jacobs
November 23, 1990 – April 9, 2021
Botanical Gardens
3425 N. Orchid Way, Orange County, CA
Sunday April 25, 2021 at 2pm
We will be gathering to share our favorite memories and stories of Julia and remember and celebrate the beautiful and kind person she was. We hope that you can join us and celebrate with friends and family.
Invitation Template
Below is a blank template to use as a general guide when writing a celebration of life invitation. You can also add photos or additional information to the invitation.
Celebration of Life
in loving memory of
[Name of Deceased]
[Birth date – Death date]
Please join us for a memorial service
[Date of event and time of event]
[Location and address of memorial event]
Next Steps
Creating Celebration of Life Invitations
After deciding on the celebration of life details and the celebration of life invitation wording, you can start to create the invitations.
Celebration of life invitations can be as formal or as casual as you would like to make them. The design of the invitation can be simple or can include more details such as flowers or family photos.
The most important things to keep in mind when choosing celebration of life invitations is to keep the wording simple and personalize the invitation to celebrate the life of the loved one.
Creating a Guest List and Sending the Invitations
After you create the invitation, it is time to invite the guests. Write a list of people in the community such as friends, family members, co-workers, or colleagues that you would like to invite to the life service.
By first creating a list, you can keep track of everyone you invite and be sure no one is left out.
A Celebration of Life with Eternally Loved
At Eternally Loved, our goal is to help alleviate the stress of planning a memorial service so that you can focus on truly being present with friends and family and spend quality time honoring your loved one.
Our event planner services include a complimentary consultation to determine your memorial service needs, coordination and contracting with all service providers (venues, caterers, florists, entertainment/music, photographers/videographers, décor, hotels/transportation, and any other arrangements), and staying involved throughout the entire process to ensure a successful and memorable event.
We will also consult with you to provide invitations, releases, execution of personalized theme, memorable elements, video presentation, and general coordination.
If you are planning a celebration of life service and need assistance, please contact us for more information.
Celebration of Life Wording
Celebration of life wording is usually positive words that center around celebrating the life of the deceased. It can contain details such as favorite memories, hobbies, and best traits about the person.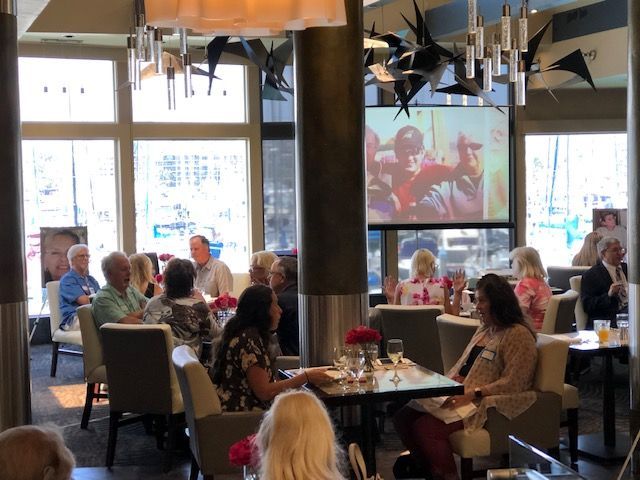 Celebration of Life Announcement
A celebration of life announcement is an announcement informing friends and family of the death of a loved one. It is also an opportunity to connect with the community and celebrate all the ways that person positively impacted their lives. You can also use the announcement to share a favorite photo or memory of the deceased.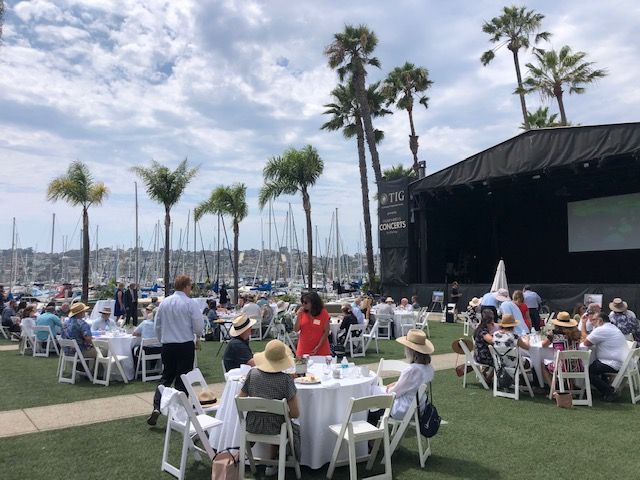 What do you Say in a Celebration of Life Invitation?
A celebration of life invitation should include the name of the deceased, birth date and death date, date and time of the service, and location of the service. It can also include photos and a short description about the person\'s life.
How to Write a Celebration of Life
The main points to include when writing a celebration of life are an introduction and your relationship to the person who has passed, a fond memory or favorite story, and a closing statement that ends on a positive note. Keep in mind the audience and write out a plan of any essential things you want to include.